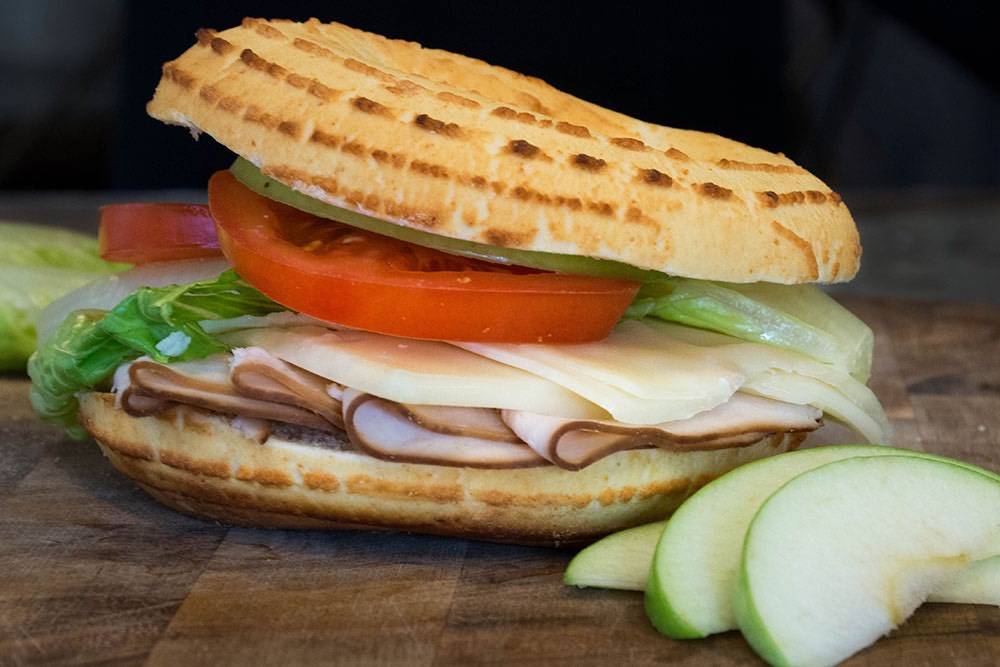 Serving Time & Size:
Prep Time: 5 minutes
Cook Time: 0 minutes
Total Time: 5 minutes
Yield: 1 serving
Serving Size: 1 sandwich
Ingredients:
1 Bagelinos Original
4 slices turkey
2 slices Jarlsberg cheese
1 sliced Granny Smith apples
Handful of romaine or butter lettuce
1 tablespoon honey mustard
Directions:
Slice Bagelinos in half.
Spread honey mustard on both sides of Bagelinos.
Place sliced turkey on one half of the Bagelinos.
Layer with Jarlsberg cheese.
Top with apples and lettuce.
Top it off with the other half and you're done!