Southwest Vegetarian Lunch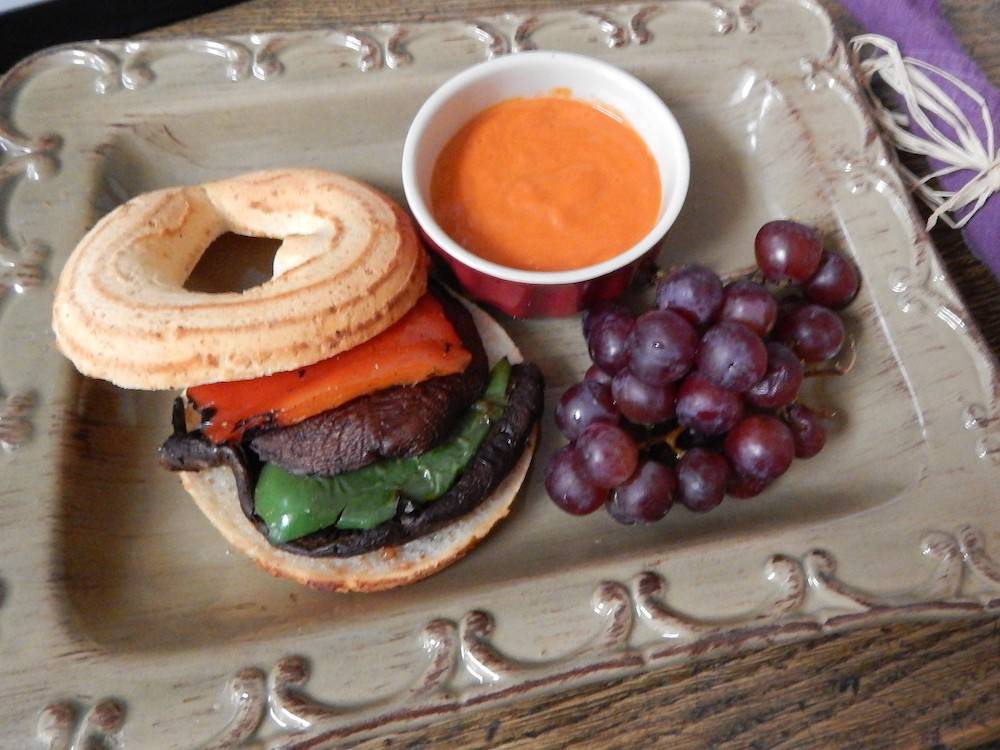 Serving Time & Size:
Prep time: 10 minutes
Cook time: 5 minutes
Total time: 15 minutes
Yield: 4 servings
Serving size: 1 sandwich
Ingredients:
8 Portobello mushrooms caps for mixed grill
2 Poblano peppers
4 Bagelino Buns
4 Cups of tomato soup
Chipotle dressing (for the sandwiches)

Mix ½ cup of light mayonnaise
1 teaspoon of sugar
1 teaspoon of chopped cilantro
½ teaspoon of paprika
½ teaspoon of garlic
½ teaspoon of vinegar
½ teaspoon of water
¼ teaspoon of chipotle
Sea salt to taste
Directions:
Veggie Mixed Grill

Grill Portobello mushrooms and Poblano peppers for 5 minutes until tender.
Sprinkle sea salt to taste.

Sandwich

Heat 4 Bagelinos Buns in a conventional or toaster oven.
Add dressing, lettuce, mushrooms and Poblano Peppers.

Fruit and Soup

Heat & serve 4 cups of homemade & organic tomato soup.
Serve 4 cups of organic fresh fruit, we recommend grapes, oranges and strawberries.