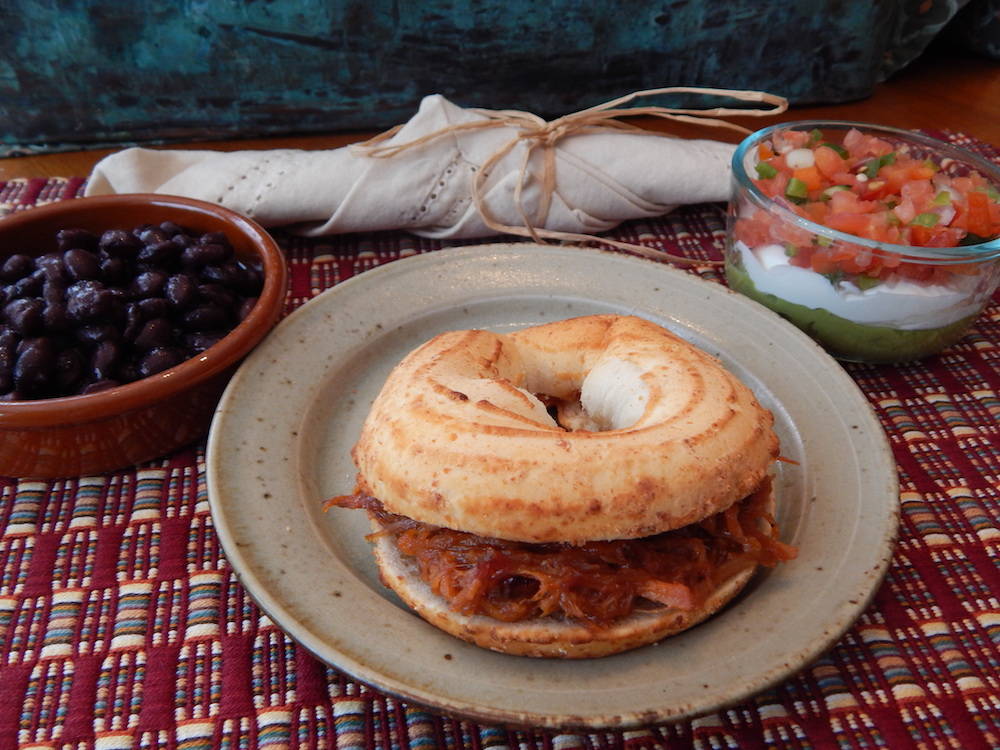 Serving Time & Size:
Prep time: 5 minutes
Cook time: 5 minutes
Total time: 10 minutes
Yield: 1 serving
Serving size: 1 sandwich
Ingredients:
4 oz. pulled pork
4 oz. black beans
1 Bagelinos Original (or Bun)
2 tbs. of guacamole
1 tbs. sour cream
1 tbs. Pico de Gallo
Directions:
Spanish sandwich condiments

Guacamole (bottom layer)

Sour Cream (middle layer)

Pico de Gallo (top layer)

1/4 teaspoon of chipotle

Sea salt to taste.

Garnish and serve.

Sandwich meal:

Toast Bagelinos to preferred crispness.

Add hot pulled pork.

Heat & serve black beans in a separate cup.