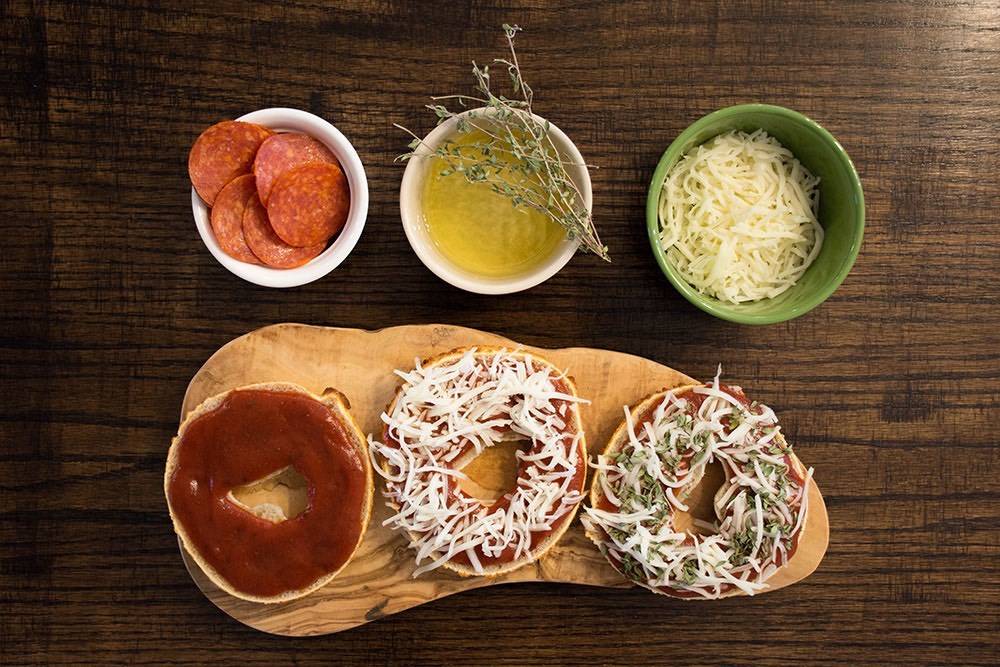 Serving Time & Size:
Prep Time: 5 minutes
Cook Time: 5-8 minutes
Total Time: 10-13 minutes
Yield: 2 servings
Serving Size: 1 Pizza Bagelinos
Ingredients:
1 Bagelinos – Roasted Garlic or Original, halved
6 tablespoons of pizza sauce
Mozzarella cheese
Variations:

Top with pepperoni
Top with your favorite Italian spices
Top with chopped red & green peppers
Directions:
Preheat oven to 375 degrees.
Toast 2 Bagelinos halves to your liking.
Top with pizza sauce.
Sprinkle with mozzarella cheese.
Bake for 5 to 8 minutes, checking the oven periodically, until cheese on top is bubbling.