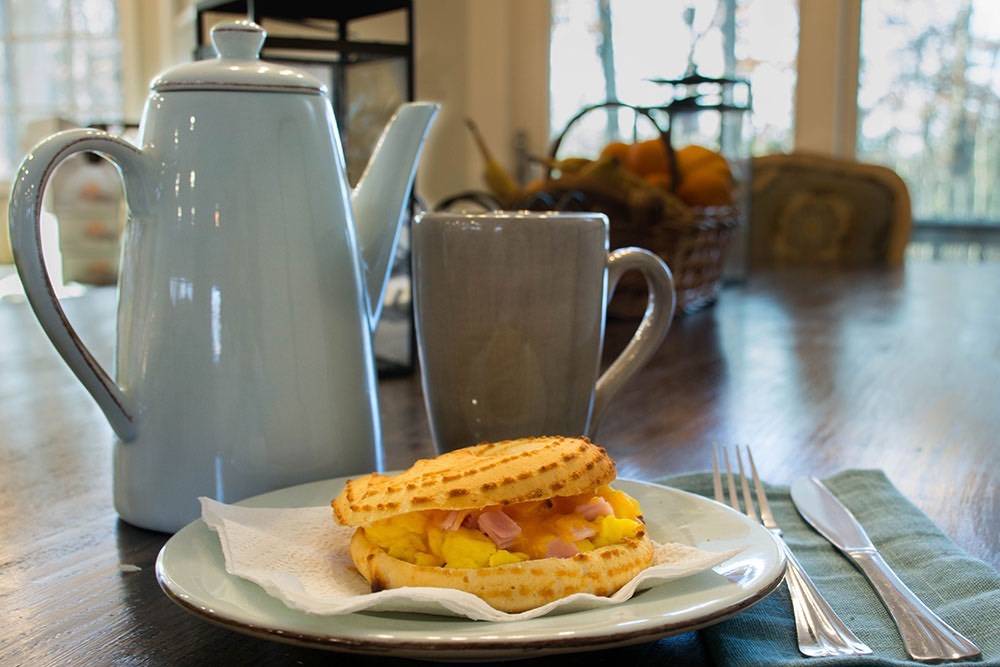 Serving Time & Size:
Prep Time: 5 minutes
Cook Time: 10 minutes
Total Time: 15 minutes
Yield: 2 servings
Serving Size: 1 Bagelinos half
Ingredients:
1 Bagelinos
2 scrambled eggs (already cooked)
Optional spices to add to eggs: salt, pepper, garlic, oregano
½ cup chopped ham or bacon
4 tablespoons of grated cheese (cheddar, mozzarella or Swiss – choose your favorite!)
Directions:
Preheat oven to 415F degrees.
Top each Bagelinos half with scrambled eggs.
Sprinkle with ham or bacon.
Finish with cheese.
Place in oven at 415F degrees for 10 minutes.