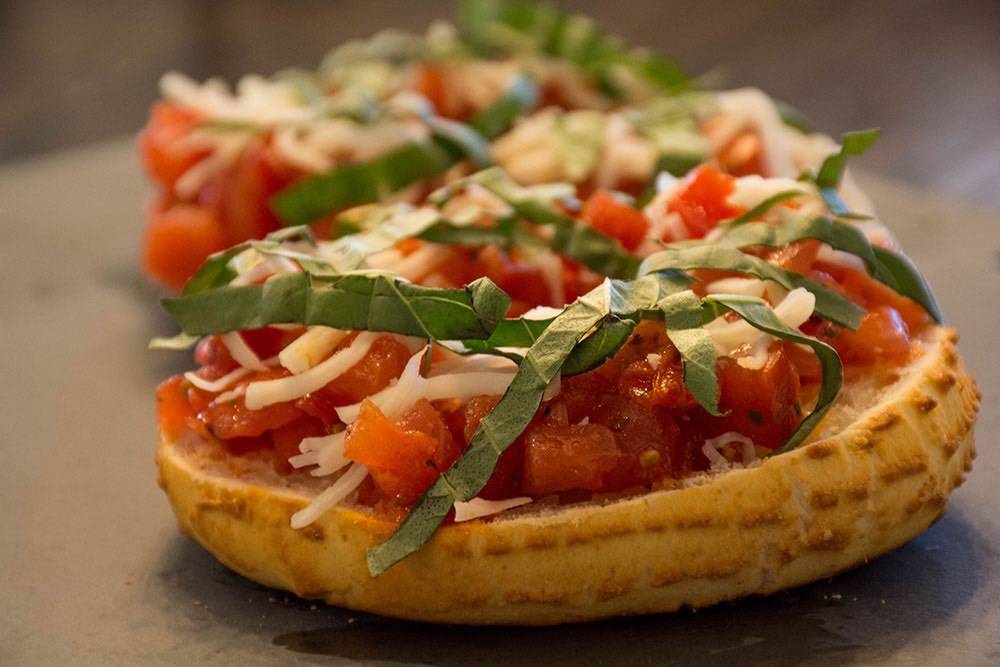 Serving Time & Size:
Prep Time: 5 minutes
Cook Time: 5 minutes
Total Time: 10 minutes
Yield: 2 servings
Serving Size: 1 Bagelinos half
Ingredients:
½ cup of bruschetta
¼ cup of mozzarella, shredded or sliced
Fresh basil, shredded
1 Bagelinos Garlic or Original
Directions:
Cut the Bagelinos in half.
Toast the Bagelinos to desired crispness.
Top with Bruschetta.
Sprinkle with mozzarella.
Shred fresh basil and sprinkle on top.