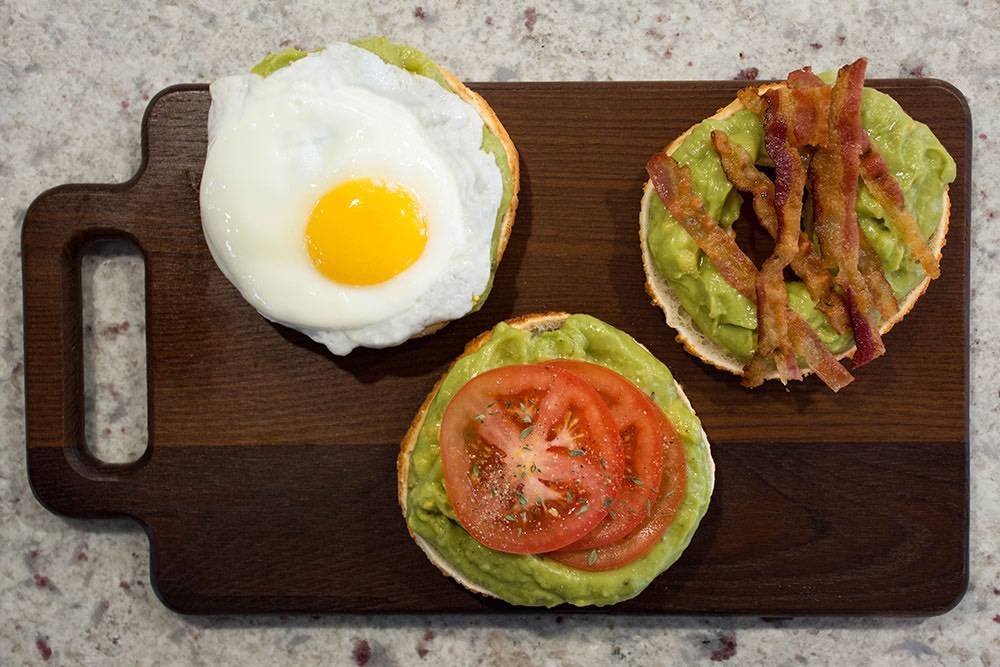 Serving Time & Size:
Prep Time: 5 minutes
Cook Time: 5 minutes
Total Time: 10 minutes
Yield: 2 halves Bagelinos
Serving Size: ½ Bagelinos
Ingredients:
1 Bagelinos, halved – Original or Garlic
1 avocado, mashed
Salt & pepper
Optional:

Fried egg
Bacon
Tomatoes
Smoked salmon
Pico de Gallo
Red pepper pesto
Directions:
Toast half a Bagelino.
Top with half a mashed avocado.
Salt and pepper to taste.
Add any other optional toppings!